Organic solar cells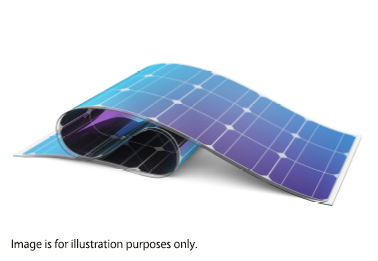 Organic solar cells and organic/inorganic hybrid solar cells, including organic thin-film solar cells and perovskite solar cells, are expected to play a key role in the development of thin and lightweight solar cells. Organic solar cells are also known as organic photovoltaic (OPV) cells.
It is possible to fabricate transparent organic solar cells by controlling the light absorption wavelength via the molecular design so that it can transmit parts of the visible spectrum.
OPVs are expected to be applied to various devices, including mobile electronics, sensors, automobiles, windows, and building-integrated photovoltaic devices. These devices will exploit the lightweight and thin features of OPVs as well as make use of their potential for transparency. They are also expected to be instrumental in the development of materials and processes that will result in higher power conversion efficiencies and reliability.